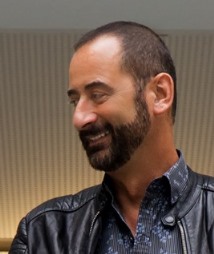 Prof. Dr. -Ing Norbert Ritter
Professor
Contact
| | |
| --- | --- |
| eMail | ritter@informatik.uni-hamburg.de |
| Room | F516 |
| Phone | +49-40-42883-2419 |
| Fax | +49-40-42883-2328 |
| Consultation-hour | Mo 16:00-17:00, Anmeldung über Sekretariat erforderlich! |
Research Projects
Single-node inconsistent key-value Store

The NoSQL Benchmarking Framework

Heterogenous and Adaptive Database System

Simulation von Mobilitäts-relevanten Forschungsfragen für die Stadt Hamburg mit Hilfe des Multiagentsimulationssystems MARS

Ahoi

Objects RESTfully Encapsulated in Standard Formats

Build Faster Apps Faster

IFB Hamburg

Scalable Push-Based Real-Time Queries on Top of Pull-Based Databases

SQXML Integration System

Quality of Uncertain Data

Supervising task execution

Self-Management for Autonomic Relational Database Systems

Towards e-Administration in the large

EU 6th Framework Program

Dynamic Provisioning and Workload Management of Grid-based Content Management Services

IBM Deutschland Entwicklung GmbH

Supporting Software Engineering Processes by Object-Relational Database Technology

DFG (TU KL)
Curiculum Vitae
Norbert Ritter received the M. Sc. degree (Dipl.-Inform.) and the Ph. D. degree (Dr.-Ing.) both in Computer Science from the University of Kaiserslautern, Germany, in 1991 and 1997, respectively.
From 1998 to 2002 he worked as an assistant professor at the Computer Science Department of the Technical University of Kaiserslautern.
In April 2002 he moved to the Department of Informatics at the University of Hamburg. Until 2005 he worked as an associate professor representing the area of Databases and Information Systems.
Since 2005 Norbert Ritter is a full professor at the Department of Informatics, Faculty of Mathematics, Informatics and Natural Sciences, University of Hamburg, heading the Databases and Information Systems group.
Since September 2009 he is Vice Dean (Teaching) of the
Faculty of Mathematics, Informatics and Natural Sciences
Norbert Ritter is a member of the Association of Computing Machinery (ACM), the IEEE Computer Society and the German Computer Society (GI, Gesellschaft für Informatik).
Further positions and professional activities
: please, see german version of this website.
Please find a complete list of
publications
at the end of this page!
Lists of selected publications are also available at
the DBLP Bibliography Server
at the University of Trier, Germany, or via
BibFinder
.
Research Profile
Databases and Information Systems
, esp.:
New Database Technology, e.g. NoSQL
Scalable Cloud Data Management
Big Data Management
Service-oriented Computing
Information Integration
Information Quality
Web-based Information Systems
Heterogeneous Information Systems
Federated Database Systems
(DB-)Middleware
Transaction/Workflow Management
Publications
10 of 144 (+ more)
2022

Wolfram Wingerath

,

Benjamin Wollmer

, Markus Bestehorn, Stephan Succo, Florian Bücklers, Jörn Domnik,

Fabian Panse

, Erik Witt, Anil Sener,

Felix Gessert

,

Norbert Ritter

In:

VLDB 2022 (Proceedings of the 48th International Conference on Very Large Data Bases)

In:

Proceedings of the 22nd International Conference on Web Engineering (ICWE)

In:

Proceedings of the 22nd International Conference on Web Engineering (ICWE)

2021

In:

Service-Oriented Computing

In:

Proceedings of the Web Conference 2021 (WWW'2021)

In:

Datenbanksysteme für Business, Technologie und Web (BTW), 19. Fachtagung des GI-Fachbereichs Datenbanken und Informationssysteme

2020

In:

VLDB 2020 (Proceedings of the 46th International Conference on Very Large Data Bases)

In:

Proceedings of the 2020 Winter Simulation Conference

In:

Fast and Scalable Cloud Data Management

⇓ Click here for 134 more lines ⇓

In:

20th International Conference on Web Engineering, ICWE 2020, Helsinki, Finland, June 9-12, 2020

In:

36th IEEE International Conference on Data Engineering, ICDE 2020, Dallas, Texas, April 20-24, 2020

In:

36th IEEE International Conference on Data Engineering, ICDE 2020, Dallas, Texas, April 20-24, 2020

In:

IEEE Transactions on Big Data

2019

In:

Datenbanksysteme für Business, Technologie und Web (BTW 2019), 18. Fachtagung des GI-Fachbereichs Datenbanken und Informationssysteme (DBIS), Rostock, Germany, Workshopband

In:

Datenbanksysteme für Business, Technologie und Web (BTW), 18. Fachtagung des GI-Fachbereichs Datenbanken und Informationssysteme (DBIS), Rostock, Germany, Proceedings

In:

Proceedings of the 2019 Summer Simulation Conference, SummerSim 2019

Holger Meyer,

Norbert Ritter

, Andreas Thor, Daniela Nicklas, Andreas Heuer, Meike Klettke

In:

GI-Edition - Lecture Notes in Informatics

In:

Real-Time & Stream Data Management - Push-Based Data in Research & Practice

2018

In:

Proceedings of the 21th International Conference on Extending Database Technology, EDBT 2018, Vienna, Austria, March 26-29

In:

Encyclopedia of Big Data Technologies

In:

Encyclopedia of Big Data Technologies

2017

In:

Proceedings of the VLDB Endowment

In:

Datenbanksysteme für Business, Technologie und Web (BTW 2017), 17. Fachtagung des GI-Fachbereichs ,,Datenbanken und Informationssysteme" (DBIS), 6.-10. März 2017, Stuttgart, Germany, Workshopband

In:

Datenbanksysteme für Business, Technologie und Web (BTW 2017), 17. Fachtagung des GI-Fachbereichs ,,Datenbanken und Informationssysteme" (DBIS), 6.-10. März 2017, Stuttgart, Germany, Workshopband

2016

In:

it - Information Technology

In:

Computer Science - Research and Development

In:

32nd IEEE International Conference on Data Engineering, ICDE 2016

2015

In:

Datenbanksysteme für Business, Technologie und Web (BTW 2015), 16. Fachtagung des GI-Fachbereichs "Datenbanken und Informationssysteme"(DBIS), 4.-6.3.2015 in Hamburg, Germany. Proceedings

In:

Datenbanksysteme für Business, Technologie und Web (BTW 2015), 16. Fachtagung des GI-Fachbereichs "Datenbanken und Informationssysteme"(DBIS), 4.-6.3.2015 in Hamburg, Germany. Proceedings

In:

Datenbanksysteme für Business, Technologie und Web (BTW 2015), 16. Fachtagung des GI-Fachbereichs "Datenbanken und Informationssysteme"(DBIS), 4.-6.3.2015 in Hamburg, Germany. Proceedings

2014

In:

44. Jahrestagung der Gesellschaft für Informatik, Informatik 2014, Big Data - Komplexität meistern, 22.-26. September 2014 in Stuttgart, Deutschland

In:

Workshops Proceedings of the 30th International Conference on Data Engineering Workshops, ICDE 2014

In:

it – Information Technology

In:

44. Jahrestagung der Gesellschaft für Informatik, Informatik 2014, Big Data - Komplexität meistern, 22.-26. September 2014 in Stuttgart, Deutschland

2013

In:

ACM Journal of Data and Information Quality

Robert Meersman, Hervé Panetto, Tharam S. Dillon, Johann Eder, Zohra Bellahsene,

Norbert Ritter

, Pieter De Leenheer, Deijing Dou (Eds.)

In:

On the Move to Meaningful Internet Systems: OTM 2013 Conferences - Confederated International Conferences: CoopIS, DOA-Trusted Cloud, and ODBASE 2013

2012

In:

6th International Conference on Scalable Uncertainty Management (SUM 2012)

In:

The 17th International Conference on Information Quality

2011

In:

Data & Knowledge Engineering

In:

5th International Conference on Scalable Uncertainty Management

In:

Ingénierie des Systèmes d'Information

2010

In:

Proceedings of the fourth International Workshop on Management of Uncertain Data (MUD), Singapur, 2010

In:

Berichte des Departments Informatik der Universität Hamburg

In:

Proceedings of the 2nd International Workshop on New Trends in Information Integration at ICDE 2010

In:

IEEE Transactions on Services Computing

In:

Workshop Proceedings of the 26th International Conference on Data Engineering

2009

In:

Proceedings of the 4th Workshop on Quality of Information Systems at ER 2009

In:

Second International Conference on Data Management in Grid and P2P Systems (Globe 2009)

In:

Second International Workshop on Resource Discovery (RED 2009) - Revised Papers

In:

The Fourth International Conference on Internet and Web Applications and Services, ICIW 2009, 24-18 May, Venice/Mestre, Italy

In:

Workshop Database-as-a-Service im Rahmen der 13. GI-Fachtagung BTW 2009

In:

Proceeedings of the 18th ACM Conference on Information and Knowledge Management

In:

Local Proceedings of the of the 13th East European Conference on Advances in Databases and Information Systems

In:

Centre for Telematics and Information Technology (CTIT), University of Twente, Technical Report Series

2008

In:

F. Keuper, F. Neumann (Hrsg.), Wissens- und Informationsmanagement

In:

Intelligent Distributed Computing, Systems and Applications

In:

Advances in Databases and Information Systems

In:

Proceedings of the 12 th East-European Conference on Advances in Databases and Information Systems

In:

The Third International Conference on Internet and Web Applications and Services (ICIW 2008)

2007

In:

26th International Conference on Conceptual Modeling (ER 2007), November 5-9, 2007, Auckland, New Zealand

In:

Verteilte und föderierte Datenbanksysteme

In:

2007 IEEE International Conference on Web Services (ICWS 2007), July 9-13, 2007, Salt Lake City, Utah, USA

In:

PIKM '07: Proceedings of the ACM first Ph.D. workshop in CIKM

In:

Service-Oriented Computing ICSOC 2006

2006

In:

Proc. of the 8th International Conference on Information Integration and Web-based Applications & Services (iiWAS 2006), Austrian Computer Society 2006

In:

Proc. of the 10th International Database Engineering & Application Symposium (IDEAS 2006), IEEE Computer Society 2006

2005

In:

Proceedings of the 7th International Conference on Enterprise Information Systems (ICEIS05), USA, INSTICC Press, 2005

2004

In:

PIK - Praxis der Informationsverarbeitung und Kommunikation

2003

In:

Uni Kaiserslautern Technical Report BNCOD 2003

In:

British National Conference on Databases (BNCOD Posters)

2002

In:

Uni Kaiserslautern Report

In:

Uni Kaiserslautern Forschungsbericht

In:

Tagungsband der 16. DFN-Arbeitstagung über Kommunikationsnetze (Lecture Notes in Informatics - Proceedings P-17)

In:

Uni Kaiserslautern Forschungsbericht

In:

Proc. 8th Int. Conf. on Extending Database Technology (EDBT'2002)

In:

Proc. Int. Conf. CAD 2002 - Corporate Engineering Research

In:

Proc. Int. Conf. CAD 2002 - Corporate Engineering Research

In:

Uni Kaiserslautern Forschungsbericht

2001

In:

Uni Kaiserslautern Interner Bericht, Universität Kaiserslautern, Informatik, DBIS

Jernej Kovse, Theo Härder,

Norbert Ritter

, Hans-Peter Steiert, Wolfgang Mahnke

In:

Tagungsband der GI/OCG-Jahrestagung Informatik 2001

In:

Proc. 18th British National Conference on Databases (BNCOD 2001), Advances in Databases

In:

Proc. 3rd Int. Symposium on Cooperative Database Systems for Advanced Applications (CODAS'01)

In:

Tagungsband der GI-Fachtagung 'Datenbanksysteme in Büro, Technik und Wissenschaft' (BTW'2001)

Markus Bon, Marcus Flehmig, Theo Härder, Jernej Kovse, Wolfgang Mahnke, Ulrich Marder,

Norbert Ritter

, Hans-Peter Steiert, Jürgen Zimmermann

2000

In:

Proc. Int. Database Engineering and Applications Symposium (IDEAS 2000)

In:

Uni Kaiserslautern SFB-Bericht 08/2000, SFB 501, Fachbereich Informatik, Universität Kaiserslautern

Raimund Feldmann, B. Geppert, Wolfgang Mahnke,

Norbert Ritter

, Frank Roessler

In:

Proc. 1st Int. Conf. on Web Information Systems Engineering (WISE 2000)

In:

International Resource Management Association Conference 2000 (Information Modeling Methods and Methodologies Track of IRMA 2000)

In:

Grundlagen von Datenbanken

In:

Grundlagen von Datenbanken

In:

Uni Kaiserslautern Internal Report

In:

Informatik - Forschung und Entwicklung

In:

Int. Journal of Intelligent & Cooperative Information Systems

1999

In:

Proc. Int. Database Engineering and Applications Symposium (I DEAS'99)

In:

Proc. Managing Information Technology Resources in Organizations in the Next Millenium (Computer-Aided Software Engineering Track of IRMA'99)

In:

Tagungsband der GI-Fachtagung 'Datenbanksysteme in Büro, Technik und Wissenschaft' (BTW'99)

In:

Proc. 2nd Int. Symposium on Cooperative Database Systems for Advanced Applications (CODAS'99)

In:

Uni Kaiserslautern Internal Report, Universität Kaiserslautern, Fachbereich Informatik, DBIS

In:

Proc. 25th Int. Conf. on Very Large Data Bases (VLDB'99)

Raimund Feldmann, B. Geppert, Wolfgang Mahnke,

Norbert Ritter

, Frank Roessler

In:

Uni Kaiserslautern SFB-Report 08/99, SFB 501, Fachbereich Informatik, Universität Kaiserslautern

In:

Data and Knowledge Engineering

1998

J. Avenhaus, Reinhard Gotzhein, Theo Härder, L. Litz, Klaus Madlener, Jürgen Nehmer, Michael Richter,

Norbert Ritter

, Dieter Rombach, Bernd Schürmann, Jürgen Zimmermann

In:

Informatik Forschung und Entwicklung

In:

Informatik Forschung und Entwicklung

1997

In:

Tagungsband der GI-Fachtagung 'Datenbanksysteme in Büro, Technik und Wissenschaft' (BTW'97)

In:

Proc.12th Annual ACM Symposium on Applied Computing (SAC'97)

In:

Informatik - Forschung und Entwicklung

In:

DB-gestützte Kooperationsdienste für technische Entwurfsanwendungen

1996

In:

Proc. 5th Int. Conference on Data and Knowledge Bases for Manufacturing and Engineering (DKSME'96)

In:

Transactional Workflows, Dagstuhl-Seminar-Report 152 (9629)

In:

7. Workshop "Transaktionskonzepte"

In:

Softwaretechnik in Automation und Kommunikation (STAK'96)

In:

Proc. 6th Int. Workshop on Research Issues in Data Engineering (RIDE-NDS'96)

1995

In:

Electronic Design Automation Frameworks

In:

Informatik Forschung und Entwicklung

In:

Int. Workshop on Concurrent/Simultaneous Engineering Frameworks and Applications

1994

In:

Proc. Int. IFIP WG 10.5 Working Conference on Electronic Design Automation Frameworks (EDAF'94)

In:

Proc. CSCW Infrastructure Workshop

In:

Proc. Softwaretechnik in Automatio und Kommunikation (STAK'94)

Norbert Ritter

, Bernhard Mitschang, Theo Härder, M. Gesmann, H. Schöning

In:

Data Engineering (ICDE'94)

In:

Proc. 7th Int. Conf. on Systsems Research, Informatics and Cybernetics, Advances in Database and Expert Systems

1993

1992

Norbert Ritter

, Bernhard Mitschang, M. Gesmann, A. Grasnickel, Theo Härder, C. Huff, C. Hübel, W. Käfer, H. Schöning, B. Sutter

In:

Symposium on Computer-based Design Environments

M. Gesmann, Theo Härder, Bernhard Mitschang,

Norbert Ritter

, H. Schöning

In:

Uni Kaiserslautern SFB Bericht 29/92, SFB 124, Universität Kaiserslautern

1990
Supervised Theses
10 of 272 (+ more)
ongoing

Master Thesis of Amir Ghias Abadi

Bachelorarbeit of Florian Tschoertner

Bachelorarbeit of Ralf Pitter

Bachelorarbeit of Felix Hoffmann

Master Thesis of Timo Jacobs

Master Thesis of Yousuf Yousufi

Bachelorarbeit of Merlin Koglin

Master Thesis of Jörn Christopher Domnik

Bachelorarbeit of Rania Wittenberg

⇓ Click here for 262 more lines ⇓

Bachelorarbeit of Julian Tiemann

Master Thesis of Sören Stöhrmann

Bachelorarbeit of Brigitte Kwasny

Master Thesis of Michael Steinke

Bachelorarbeit of Frank Scheel

Master Thesis of Michael Größler

Master Thesis of Ole Berg

2022

Master Thesis of Malte Korn

Master Thesis of Niklas Winkemann

2021

Master Thesis of Timo Hahn

2020

Master Thesis of Patrick Rüschenbaum

Master Thesis of Rasmus Warrelmann

Master Thesis of André Düjon

Bachelorarbeit of Hanna Schambach

Master Thesis of Florian Schutz

Master Thesis of Armin Motamedi

2019

Master Thesis of Moritz Wegmann

Master Thesis of Anastasiia Maslova

Master Thesis of Torben Schulz

Master Thesis of David Zschocke

Bachelorarbeit of Lasse Weinbrandt

Bachelorarbeit of Eike Nils Knopp

2018

Master Thesis of Marcel Patzwahl

Master Thesis of Randy Schütt

Bachelorarbeit of Nico Noster

Master Thesis of Joanna Kinga Gontarek

Bachelorarbeit of Kevin Thien

Master Thesis of Jennifer Soltau

Master Thesis of Marian Schaub

2017

Master Thesis of Kjell Rossow

Bachelorarbeit of Antonia Elvers

Master Thesis of Stephan Succo

Master Thesis of Kevin Twesten

Master Thesis of Sven Decken

Master Thesis of Konstantin Möllers

Master Thesis of Jan Hicken

Master Thesis of Julian Schenkemeyer

Master Thesis of Pascal Dolezalek

2016

Bachelorarbeit of Christoffer Kassens

Master Thesis of Erik Witt

Diploma Thesis of Sebastian Kisiel

Master Thesis of Lin Shi

Master Thesis of Thorben Harms

Bachelorarbeit of Arkadij Daschkewitsch

2015

Master Thesis of Navid Tavanapour

Bachelorarbeit of Mirko Köster

Master Thesis of Florian Ehmke

Master Thesis of Brian Wetzl

Bachelorarbeit of Dilan Özbolat

Bachelorarbeit of Singh Khehra Novejot

Bachelorarbeit of Singh Davinder

Master Thesis of Maike Paetzel

Master Thesis of Niklas Wilcke

Master Thesis of Kai Hildebrandt

Bachelorarbeit of Markus Fasselt

Bachelorarbeit of André Düjon

Master Thesis of Malte Finnern

Master Thesis of Nico Jansen

Master Thesis of Thorsten Lemburg

2014

Bachelorarbeit of Dorothee Geiser

Diploma Thesis of Robert Neider

Diploma Thesis of Romina Tania De Menezes

Bachelorarbeit of Ulf Braun

Master Thesis of Dominik Nuszpl

Bachelorarbeit of Ümran Asir

Bachelorarbeit of Irfan Dogan

Bachelorarbeit of Trixi Franck

Bachelorarbeit of Michael Makkar

Bachelorarbeit of Michael Schaarschmidt

Master Thesis of Andrej Zieger

Bachelorarbeit of Kira Isabel Duwe

Master Thesis of Florian Maier

Bachelorarbeit of Stephan Succo

Bachelorarbeit of Hajo Möller

Master Thesis of Erik Meyer

Bachelorarbeit of Jowita Eisenblätter

Bachelorarbeit of Hajo Möller

Bachelorarbeit of Sercan-Dirasan Öztürk

2013

Bachelorarbeit of Thorben Harms

Bachelorarbeit of Lena Sokol

Bachelorarbeit of Philipp Schmedt

Master Thesis of Eduard Chuvanjian

Bachelorarbeit of Johann Weging

Master Thesis of Michaela-Natalie Roßkamp

Bachelorarbeit of Mathias Schmialek

Bachelorarbeit of Kai Hildebrandt

Master Thesis of Hannes Kuhlmann

Bachelorarbeit of Sören Stöhrmann

Bachelorarbeit of Anna Fuchs

Master Thesis of Nils Meder

Master Thesis of Arne Bleckert

Bachelorarbeit of Alex Trinz

Master Thesis of Martin Scheidweiler

Master Thesis of Sandra Schröder

Master Thesis of Ahmed Hodjov

Bachelorarbeit of Derya Arslan, Gurbet Baytemur-Hayran

Bachelorarbeit of Roman Michel

2012

Diploma Thesis of K. Röwe

Diploma Thesis of Francisco Vacas

Diploma Thesis of Lennart Helm

Diploma Thesis of Jan Drygalla

Diploma Thesis of Lennart Burmeister

Bachelorarbeit of Adam Bhakrani

Diploma Thesis of Lukas Kaluza

Diploma Thesis of David Haasenleder

Bachelorarbeit of Björn Fries

2011

Diploma Thesis of Hai-Minh Le

Diploma Thesis of Nadine Wunderlich

Bachelorarbeit of Roman Jerger

Diploma Thesis of Finn Petersen

Diploma Thesis of Yaniv Schwerin

Master Thesis of Viktor Dreiling

Diploma Thesis of Michel Gerdes

Bachelorarbeit of Lars Grote

Bachelorarbeit of Wladimir Bergmann

Bachelorarbeit of Christian Baumann

Bachelorarbeit of Robert Wiesner

Bachelorarbeit of Christina Janssen

Master Thesis of Benjamin Fröschle

2010

Bachelorarbeit of Christian Müller

Diploma Thesis of Daniel Voigt

Diploma Thesis of Anika Ströbele

Bachelorarbeit of Nils Meder

2009

Diploma Thesis of Stefan Fink

Diploma Thesis of Dominik Off

Diploma Thesis of Kenan Bahcivan

Diploma Thesis of Othello Maurer

Diploma Thesis of Frank Langanke

Diploma Thesis of Okan Karakaya

Diploma Thesis of Ali Haschemi

Diploma Thesis of Thomas Dorka

Diploma Thesis of Sebastian Röhr

Bachelorarbeit of Andreas Kiolbassa

Diploma Thesis of Alexander Reddehase

Diploma Thesis of Sven Poggensee

Bacc. Thesis of Andrej Richter

Diploma Thesis of Stephan Reinhardt

Bachelorarbeit of Matthias Schulz

Bacc. Thesis of Felix Leifert

Diploma Thesis of Johannes Rost

Diploma Thesis of Timo Schäpe

Bacc. Thesis of Igor Ovdukin

Bacc. Thesis of Marina Eins

Bacc. Thesis of Folke Rinneberg

2008

Diploma Thesis of Florian Beyreiß

Diploma Thesis of Zoltan Mados

Diploma Thesis of Christian Hamm

Diploma Thesis of Samira Razai

Diploma Thesis of Lukasz Palys

Diploma Thesis of Björn Broll

Diploma Thesis of Heiko Lüdemann

Diploma Thesis of Daniel Bredfeldt

Diploma Thesis of Frank Ruwolt

Diploma Thesis of Mieke Hildebrand

Diploma Thesis of Saleh Mohammad Pour

Diploma Thesis of Ahmet Yilmaz

Diploma Thesis of Achmet Yilmaz

Diploma Thesis of Karsten Papke

Diploma Thesis of Alexander Fey

Diploma Thesis of Diana Lipinski

Diploma Thesis of Claas Gaidies

Diploma Thesis of Roland Illig

Diploma Thesis of Christoph Pöhlsen

Bachelorarbeit of Johan Schulz

Bachelorarbeit of Timme Katz

2007

Diploma Thesis of Robertino Solanas

Diploma Thesis of Uwe König

Study Thesis of Lars Bassen

Diploma Thesis of Wilfried Röper

Diploma Thesis of Jens Herrmann

Diploma Thesis of Heike Hager

Diploma Thesis of Christian Ewers

Diploma Thesis of Malte Biß

Diploma Thesis of Jochen Maaß

Diploma Thesis of Olga Reimer

Diploma Thesis of David Sefirow

Diploma Thesis of Björn Engelmann

Diploma Thesis of Tihomir Magdic

Diploma Thesis of Michael Malinka

Diploma Thesis of Tim Janson

Study Thesis of Stefan Fink

Diploma Thesis of Torben Makowka

Diploma Thesis of Martin Oltersdorf

Diploma Thesis of Torsten Witte

Diploma Thesis of Kai Meyer

Diploma Thesis of Herbert Dettmann

Diploma Thesis of Henrik Niklaus

Diploma Thesis of Björn Ahne

Diploma Thesis of Laalak Nassiri

2006

Diploma Thesis of Alexander Kune

Diploma Thesis of Christian Jabbusch

Diploma Thesis of Sören Fandrich

Diploma Thesis of Jorge Homann

Diploma Thesis of Björn Waldau

Diploma Thesis of Till Janner

Diploma Thesis of Markus Jürgens

Diploma Thesis of Luis Mosteiro Fernandez

Diploma Thesis of Christian Weitendorf

Study Thesis of Alexander Giehl, Torben Makowka

Diploma Thesis of Franjo Severinac

Diploma Thesis of Matthias Benjamin Stubbe

Diploma Thesis of Finn Hansen/John Pünjer

2005

Study Thesis of Jens Herrmann

Diploma Thesis of Natalia Hänikel

Diploma Thesis of Stefan Conrad

Diploma Thesis of René Grohmann

Study Thesis of Uwe König

Diploma Thesis of Marcus Schulz

Bacc. Thesis of Claas Altschaffel

Diploma Thesis of Stefan Heimann

Diploma Thesis of Jan Meier

Diploma Thesis of Myriam Seidt, Gabriele Kayser

Diploma Thesis of Yevgen Reznichenko

Diploma Thesis of Hauke Loock

Diploma Thesis of Torsten Köster

Diploma Thesis of Till Kothe

Diploma Thesis of Christoph Tuscher

Diploma Thesis of Dirk Strotmeier

Study Thesis of Adriana Detje

Diploma Thesis of Moritz Kleine

2004

Diploma Thesis of Norbert Frank, Falko Nuppnau

Diploma Thesis of Andre Widhani

Diploma Thesis of Savas Cetin

Study Thesis of Gunnar Kneese

Diploma Thesis of Stefan Witt

Diploma Thesis of Christian Dreyer

Diploma Thesis of Denis Rathig

Bacc. Thesis of Tihomir Magdic

Bacc. Thesis of Henrik Niklaus

Bacc. Thesis of Markus Czerwik

Bacc. Thesis of Nils Weber

Bacc. Thesis of Bernd Felbinger

Diploma Thesis of Marcus Heinzel

Diploma Thesis of Carsten Crantz

Diploma Thesis of Florian Berndt

Diploma Thesis of Martin Klein

Study Thesis of Frank Plümer

Diploma Thesis of Alexander Karl

Diploma Thesis of Marco Braker

Diploma Thesis of Timo Carl

Diploma Thesis of Christian Gräfe

Diploma Thesis of Erdal Özkan

Diploma Thesis of Johanna Özkan

Diploma Thesis of Ali Jbara

Diploma Thesis of Katharina Swekis

2003

Diploma Thesis of Florian Fölsch

Diploma Thesis of Jochen Schönfelder

Diploma Thesis of Alexander Trapp

Diploma Thesis of Henrich C. Pöhls

Diploma Thesis of Jieping Zhou

Diploma Thesis of Robert F. Beeger
Internal Lectures
10 of 47 (+ more)