MATES Participants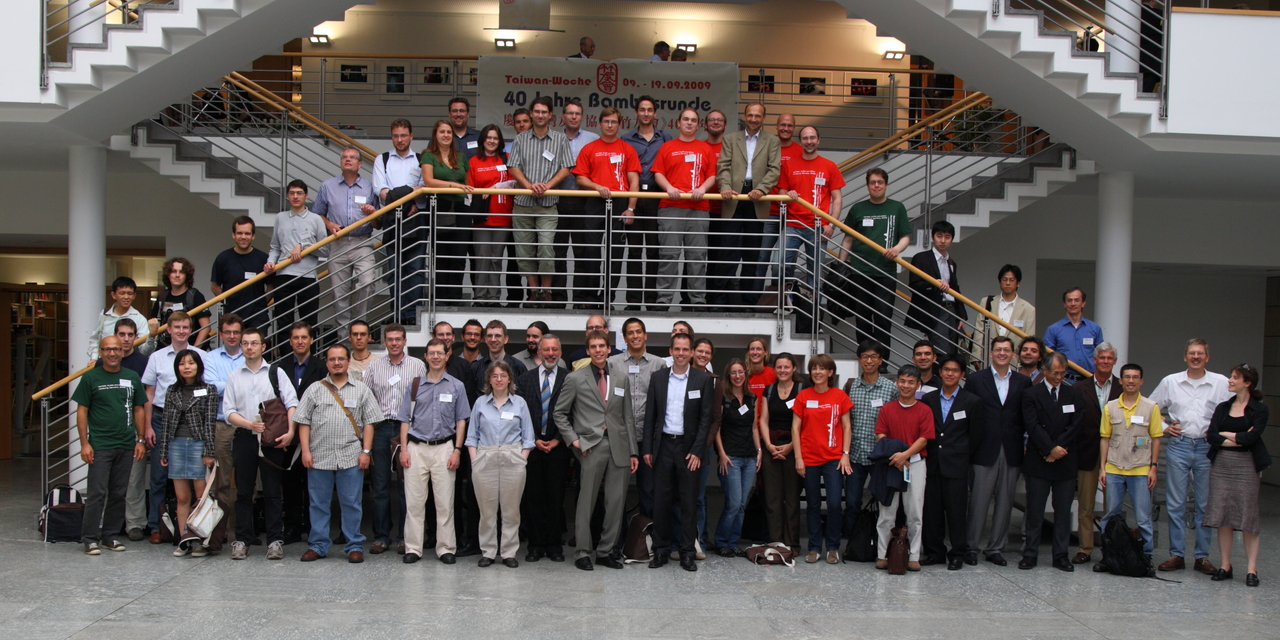 Aims & Scope
The German conference on Multi-Agent System Technologies (MATES) provides an interdisciplinary forum for researchers, users, and developers, to present and discuss latest advances in research work, as well as prototyped or fielded systems of intelligent agents and multi-agent systems. The conference aims to promote theory and application and covers the whole range of agent- and multi-agent technologies. For the seventh time, the German special interest group on Distributed Artificial Intelligence organizes this international conference in cooperation with the steering committee of MATES and thereby continues this very successful track of events. Building on the successful
predecessors
from 2003 to 2008, MATES 2009  takes place from September 9 to 11, 2009 in Hamburg, Germany. MATES 2009 is co-sponsored by the GI/ITG special interest group on Communication and Distributed Systems (KuVS) and co-organized by the research and technology transfer centre of the Department of Informatics at the University of Hamburg (
HITeC
).
Colocated Events
MATES 2009 will be colocated with the
Tenth International Workshop on Computational Logic in Multi-Agent Systems (CLIMA'09)
and the Fifth
International Workshop on Modelling of Objects, Components, and Agents (MOCA'09)
. The participants of MATES 2009 will also have full access to the concurrently running program of these events.
Topics
Topics of interest of MATES 2009 include all aspects of agent-oriented computing and agent technologies: basic and applied research; reports on experiences with deployed real-world applications; and detailed visions and challenges for mid- to long-term progress in the field grounded in experience reports or analyses of the overall technical, economical, and social context. MATES 2009 encourages specifically submissions from an emerging area of interest with a close connection to multi-agent systems: self-organizing systems and autonomic computing.
Exhibition
An additional part of the technical program of MATES 2009 will be live exhibitions and of development tools, prototype technologies, showcases of practical applications and their man-agement, and business cases of agent and multi-agent technology at the conference venue. Each potential exhibitor is requested to submit an exhibition paper describing the contribution that follows the submission details of technical papers but does not exceed 10 pages. Exhibition papers will be reviewed and published as part of the conference proceedings. At the conference, a special track for exhibition paper presentations will be held in addition to the live presentation of the practical work at poster stands.
Proceedings
As in previous editions of MATES, the proceedings of MATES 2009 will be published in the Springer series of Lecture Notes on Artificial Intelligence (LNAI).
Doctoral Mentoring Program
MATES 2009 will include a doctoral mentoring program, aimed at PhD students in early as well as advanced stages of their research. This program will provide an opportunity for students to interact closely with established researchers in their fields, to receive feedback on their work and to get advice on managing their careers. It will:
match each student with an established researcher who will act as a mentor.
allow students an opportunity to present their work to a friendly audience of other students, as well as mentors.
provide students with contacts and networking opportunities.